Industry, retail and workshops in one place. 133,000 trade visitors from 170 countries.
The following hotels are possible to book direct online but we recommend to use the request form due to a lot of "German language content" . Please use the "CHANGE SEARCH" button below to adjust your travel dates (don't forget to set the "travel duration") and number of travelers, do not change the field "Travel destination" - as Frankfurt is preselected.
Click here to view the below hotel booking engine in a user-friendly full width version
How to use the Online Hotel Booking Engine
If you need more than 01 room or if you would like to get more hotel offers (as well outside of Frankfurt) please use the form at the end of this page.

Check as well our All Inclusive Rent-A-Car options for Automechanica + Reifen Frankfurt trade fair show: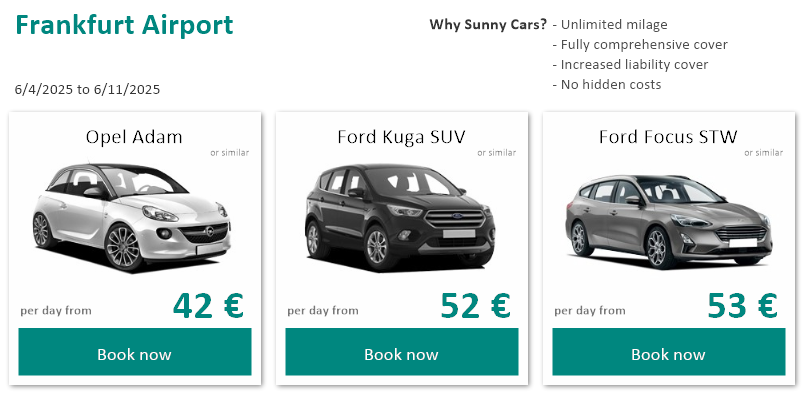 Go now to the offer...