BrauBeviale – Trade Fair for Production and Marketing of Drinks
The following hotels are possible to book direct online but we recommend to use the request form due to a lot of "German language content" . Please use the "CHANGE SEARCH" button below to adjust your travel dates and number of travelers - please do not change the field "Travel destination" - as Nuremberg is preselected. Leave this field empty or use Nurnberg instead of Nuremberg.
View the below hotel booking engine in a user-friendly full width version
How to use the Online Hotel Booking Engine

Wurzburg is located around 90 km North of Nuremberg. The train takes 55 minutes
---
If you need more than 01 room or if you would like to get more hotel offers please use the form at the end of this page.

Check as well our All Inclusive Rent-A-Car options for BrauBeviale Nuremberg trade show: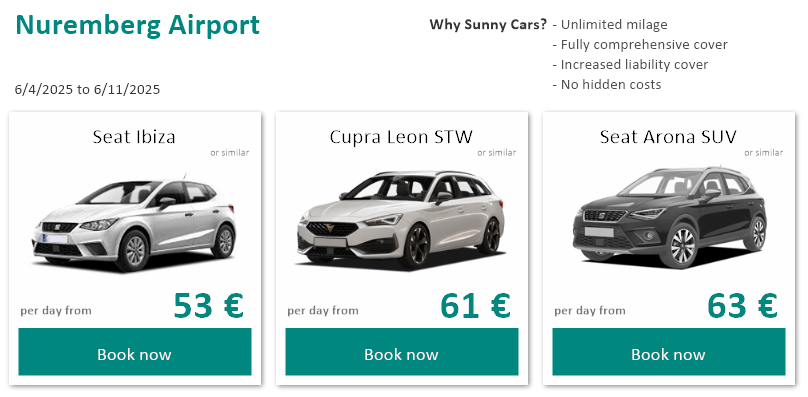 ---